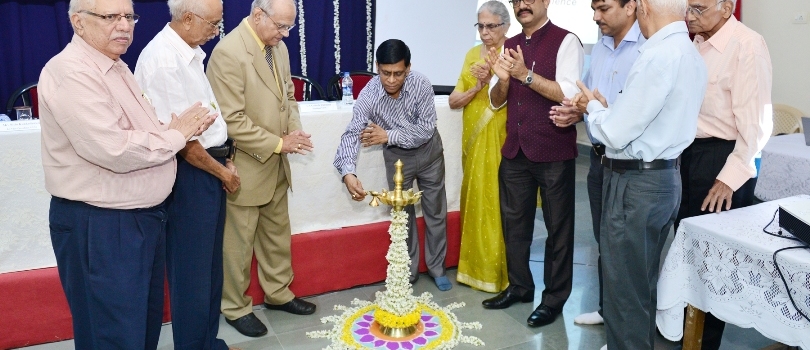 Founders' Day of Vidya Vikas Mandal celebrated with Pomp and Honour'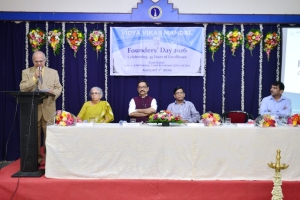 'Educational Institutions should strive to be factories of mankind, brotherhood and excellence and Vidya Vikas Mandal has set a good example in this regard', remarked Shri R. K. Srivastava, the Hon'ble Chief Secretary Govt. of Goa while speaking as the Chief Guest at the Founders' Day celebration of the said society in Margao on August 1st 2016.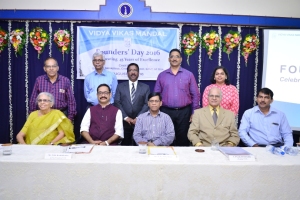 VVMs' annual event was celebrated with pomp and honour at Shree Damodar Educational Campus, Comba, Margao. Noted alumni, CA Sanjay Hedge (Chartered Accountant), Mr. Sammy Tavares (Dy.SP Goa Police), Justice Vincent D'Silva (District Judge), Dr. Laximan Naik (Educationist), Ms. Anvesha Singbal (Poet & Journalist) and Ms. Pooja Shanbhag (Meritorious student) were felicitated at the hands of the Chief Guest. Mr. Sunil Masurkar (Director of Transport) was unable to attend on account of the Assembly session.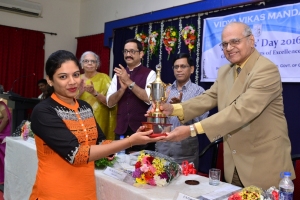 President of VVM CA Ganesh Daivajna welcomed the gathering and presented a snapshot of the progress of the Mandal over the past 45 years. Vice-Presidents of VVM – Mr. Nitin Kunkolienker and Adv. Pritam Morais were other dignitaries present. Treasurer of VVM, CA Smt. Sheela Gaunekar proposed the vote of thanks, while Mrs. Pooja Pai Khot and Ms. Snehal Jadhav compered the function. Parents, teachers of VVM institutions and students attended in large numbers.